Tales of a GM is running the 12 Days of Dicember, a project dedicated dice in all their randomized glory. The question for the first day of Dicember is "Which is your favorite set of dice?"
For me, it's my Ragnarok dice. I bought these Chessex dice at MEPACON 2010 for my Day after Ragnarok lunchtime campaign. The smokey grey and black dice with blood red lettering fit the post-apocalyptic flavor and adding a single red "wild die" made them perfect for the Savage Worlds game.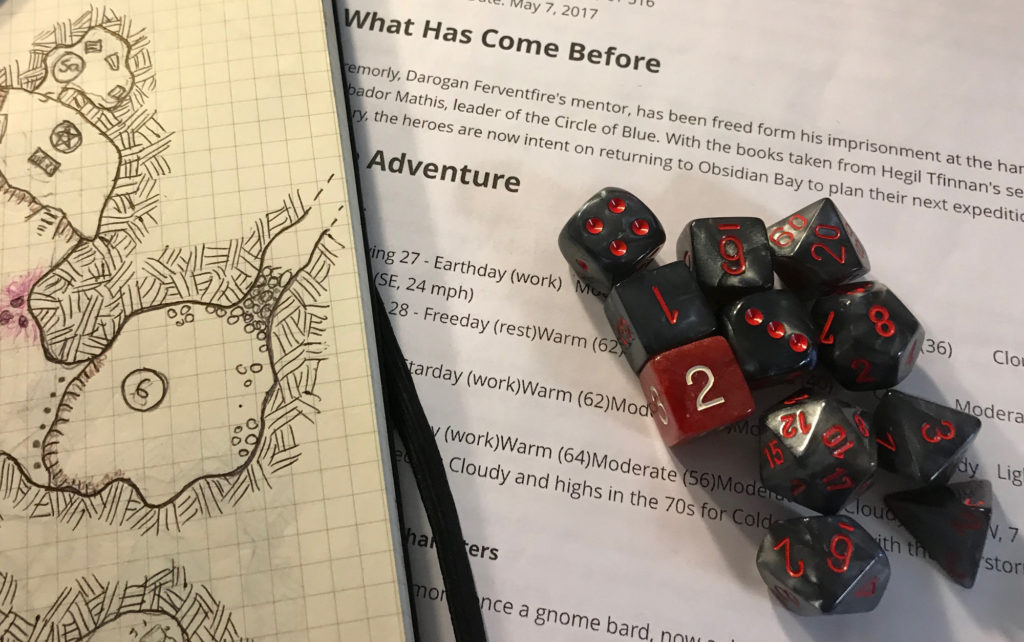 After adding a few more grey d6s to the mix, I went on to use them in our lunchtime Dragon Age playtest (with the red die now serving as the "dragon die"). They are now my go-to dice for convention games (mostly because of all the extra d6s and a spare d20) and Savage Worlds.
My runner-up choice is my yellow and black Cthulhu dice by Q-Workshop, which are augmented by my glow-in-the-dark d20. The glowy d20 is hated by my players for its propensity to roll critical hits and the Cthulhu d20 likely isn't far behind it. They're my go-to dice for our regular Dungeons & Dragons sessions (mostly because of the legends surrounding the glow-in-the-dark d20). Naturally, they're also used for Call of Cthulhu and Delta Green, where the d20s sadly see far less action.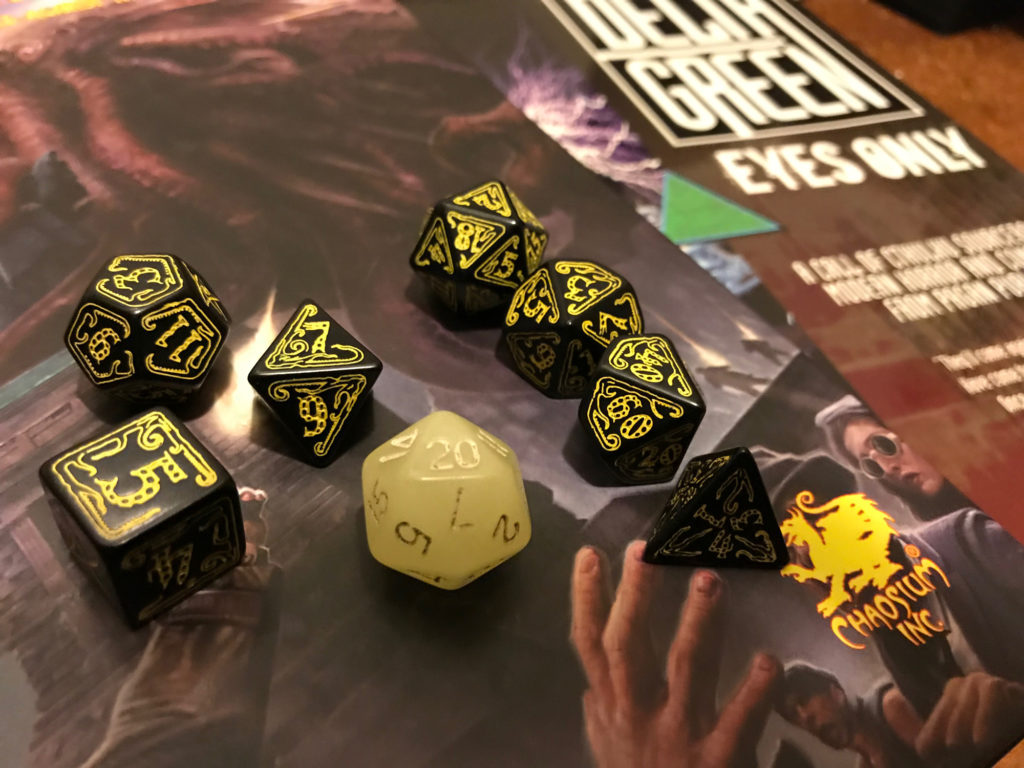 Feature Image Meta
A small portion of my dice hoard. Credit: Ken Newquist