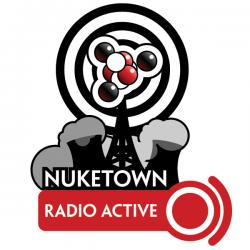 The classic science fiction novel Dragonflight is the focus of this week's fiction review.
It's joined by three new Sites of Note — The Dragon's Landing Podcast, UncleBear.com, and The X-Men Axis.
Getting the Podcast
Show Notes
Guest Theme Song: Battlestar Galactica Theme (Original Series)

since we still don't have our own…
Listening to this theme still gives me chills after all these years, but admittedly that's more because of memories of the new Battlestar imposed over the fuzzy, pleasant memories of the old one.

Intro

Home improvements continue around the thermonuclear burg. Next Sunday I'll be painting the bathroom, and sometime after that we'll be getting carpet installed in our living room and library, which will involve a big re-shuffling of furniture and such. It's all part of a larger drive to really get our house feeling more like a home — more a place to relax, and less a place to simply collapse from exhaustion … and to get it all done before the baby arrives in June.
The Geek Tree: I'm gearing up for this year's Geek Tree. For those who don't know, this is my personal Christmas tree, the one spun off from the main tree when my geek ornaments threatened to Borgize it. I'm updating the Geek Tree feature on nuketown, and I'm working on taking some decent photos of it this year (thanks to finally buying a good digital camera). I'll probably be dedicating the first show of December entirely to the geek tree and geek Christmas type stuff, so if you have any suggestions (or photos/stories of your own geek trees) send them to me at nuketown@gmail.com.
Reader Correspondance: New listener Sue Groshong (who joined us from Slice of Sci-Fi) sent me some feedback, saying that she loved the Star Blazers theme song from. She also recommended the His Dark Materials trilogy by Philip Pullman, which were the books I couldn't remember during the actual podcast.
MirrorMask Soundtrack: Threatening to do this one since before the Time of Troubles in October. Plan on knocking out a podcast dedicated specifically to that as #21, so bear with me.
Podcast: Play in new window | Download
Subscribe: Apple Podcasts | RSS